Flashworks Software (Unlimited Full Version - 2 computers)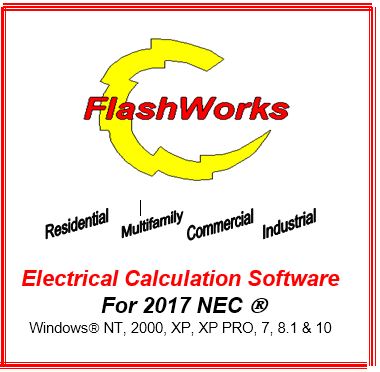 Flashworks Software (Unlimited Full Version - 2 computers)
FlashWorks has been thoroughly checked and cleaned for viruses. During the download YOUR VIRUS PROTECTION PROGRAM MUST BE TURNED OFF once the download completes you can scan the file with you virus protection program.
Depending on what version of Windows you are using you may be asked to start the Crypkey licensing service. Here is how - Go to file explorer then C:\ drive. Next go to Program (x86) then find Electrosoft then Flashworks18, double click the folder, in the files displayed double click on SETUPEX.exe to start the Crypkey license service. See additional info for licensing instructions.
New users are required to purchase the full version software. Once payment is confirmed, the client will open the software and run off any remaining trial runs. After 5 trial runs, a window will display the site code — after acceptance of the license agreement. The site code is sent via email to sales@flash-works.net and an unlimited license is generated and sent back to the client to paste into the licensing screen and click / validate. Once the software is licensed ALL SALES ARE FINAL. There are NO REFUNDS. Existing users are allowed to purchase upgrade at a reduced price.
To license your program. Start and stop the program five times to run off the trial runs. When the pop-up configure license box says program not authorized click on the box and press the enter key on your key board and new screen appears
Click on the display site code button and a site code appears. Copy and paste this site code into an e-mail send it to sales@Flash-works.net and a one -year site key will be sent back to you for you to paste into the site key portion of the configure license screen. Click the validate button and the program is licensed. The small pop-up configure license screen will pop-up every time the program started and say days license just let it go by and the program starts.
The welcome screen appears select the calculation type you wish to perform by clicking a radio button.
Use the file structure C:\elecsoft18\ ? File folders. Choose Resid- residential (.rrr), Comm – Commercial (.ccc), House – for house pnls (.hpf), Multifamily bldgs.(.bbb), and Multi-use commercial (.xxx). Manuals folder contains 2 manuals, help file and printable riser diagrams.